Holidays offer a perfect time to slow down. One of our favorite ways to relax is with a book. Here is a selection books at RITUAL that we have found enlightening and inspiring.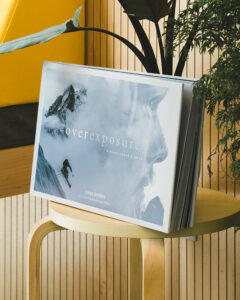 Overexposure: A Story About a Skier – Chad Sayers
Missing ski season already? Check out this amazing read from BC local @chad.sayers, reflecting on his 20+ years of professional freeskiing. From exploring the far-flung peaks across the ski mountaineering world to dangling over a "600-meter death ride" that ultimately made him hang up his poles for good, we loved reading his powerful reflections alongside the extremely impressive roster of photographers who contributed works to this book. Give it a read between sauna circuits!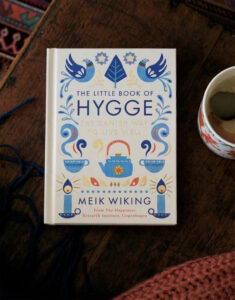 The Little Book of Hygge: Danish Secrets to Happy Living – Meik Wiking
Looking for clues why Scandinavian people top the happiness charts? Author, Meik Wiking claims it's because of Hygge, which means a sense of comfort, togetherness and well-being. It's the sensation you get when you're sharing food and easy conversation with a person you love, or curled up on a sofa in cozy socks during a storm. It's a feeling of home, safety or warmth. This book will introduce you to Danish life and inspire you to get comfy and take a break. It will also guide you on how to embrace hygge and become happier.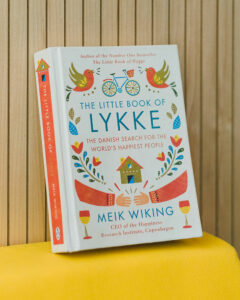 The Little Book of Lykke: The Danish Search for the World's Happiest People – Meik Wiking
Meet The Little Book of Lykke: A fun and colourful peek into Meik Wiking's ongoing quest to discover and distill the secrets to human happiness from different cultures around the world. And hey, as the CEO of the Happiness Research Institute in Denmark (which is continually ranked one of the happiest countries in the world), he's worth hearing out! This easy read is equal parts thoughtful and funny, and will inspire you to consider how you can carve out more moments for a little lykke (that's Danish for happiness) in your life.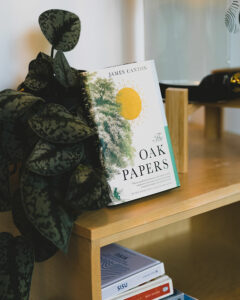 The Oak Papers – James Canton
Combining personal anecdote with thoughtful reflection, James Canton writes about true forest magic and what happens when we slow down to hear the wisdom of the natural world. Based on his experiences meditating for two years under a huge, 800+ year old oak tree in England, The Oak Papers explores what meaning trees can offer now to our modern world and why humanity is in deep need of this healing relationship with nature.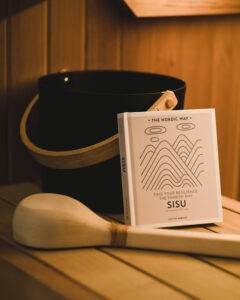 Sisu: Find Your Resilience – Justyn Barnes
There isn't a single English word that exactly translates the Finnish word "sisu", so we'll try with many: Sisu is about possessing an inner courage and perseverance, or a sort of stoic and spunky determination. In other words, it's about having the guts to pursue even the most impossible task. It's a concept that Finns champion as part of their national identity, and believe us, you need lots of sisu to live through those dark winters year after year! Pick up a copy of this book for a boost of resiliency in any season and learn a little bit more about Finnish culture (beyond the sauna) along the way.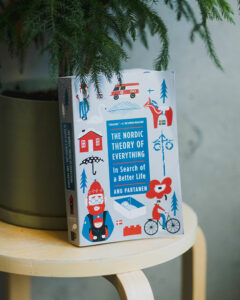 The Nordic Theory of Everything – Anu Partanen
Based on her experience of becoming an American citizen, Finnish journalist Anu Partanen thoughtfully compares cultural differences between the States and the Nordic world she left behind. While Nordic countries are commonly dismissed by Americans for their socialist political economic structures, Partanen's book illustrates how well Nordic culture promotes independence and equality among its citizens – showing they actually experience more individual freedom than the Land of the Free itself.