Birch Suite
Infrared Sauna experience for 1-2 people in a private suite. Includes chromatherapy, bluetooth sound, and a shower for cold blasts to invigorate and detox the system. 1 hour bookings.
$75/person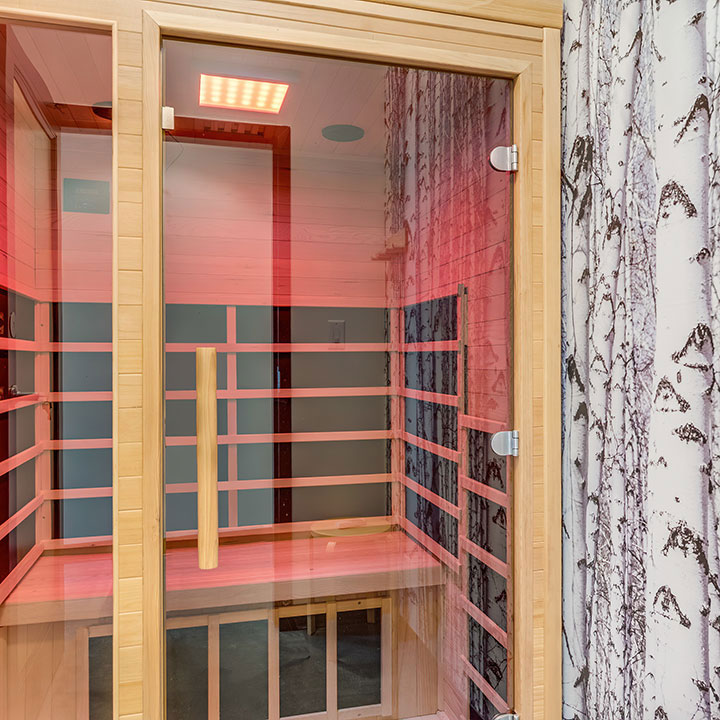 Infrared Sauna
At RITUAL we have a far-infrared saunas (FIR). The infrared energy will improve circulation, reduce inflammation, and encourage the release of toxins in the body. Infrared saunas can also help with stress relief as it can promote relaxation and allow for a calming experience. The infrared light waves are beneficial for pain relief, as they help relax muscles, reduce inflammation and increase blood flow, speeds up metabolism and may facilitate weight loss.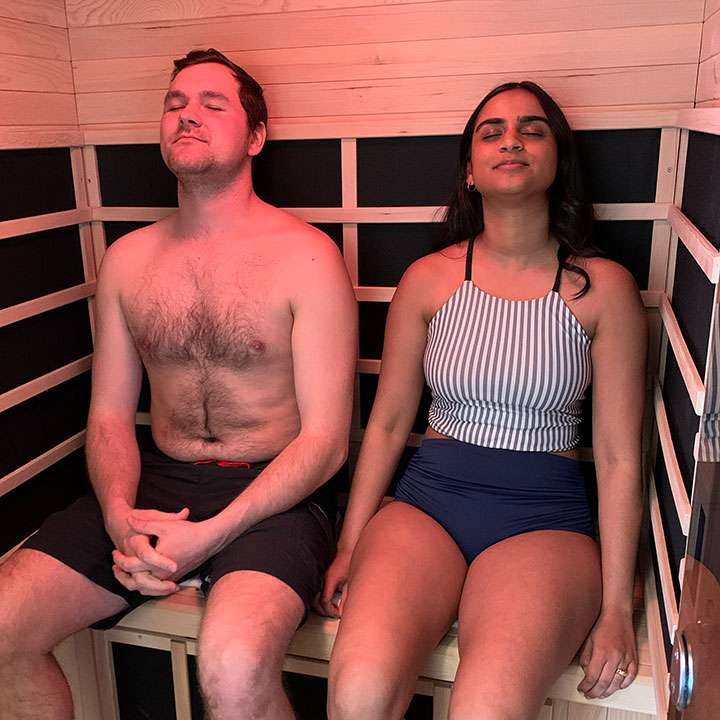 Additional benefits
The RITUAL Birch Suite infrared sauna features Chromotherapy, also known as Colour Therapy. Colours are thought to have different effects on the mind and body, and can be used to treat a variety of conditions, including seasonal affective disorder (SAD). Chromotherapy can also help reduce stress, promote relaxation, boost energy and improve circulation.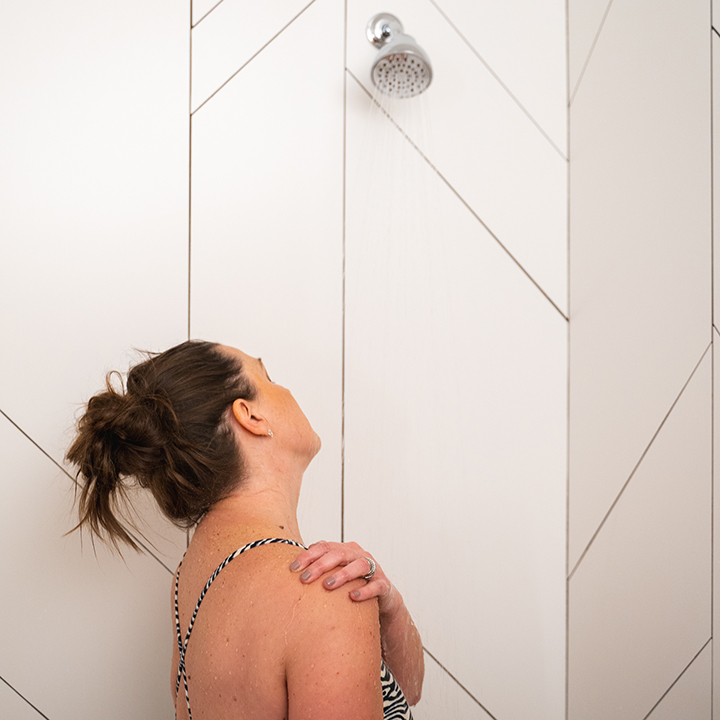 Hot and cold contrast
With room for 1-2 people, the completely private suite has its own shower for a relaxed rinse-off and an unhurried experience. Infrared saunas can be beneficial for athletes looking to enhance their performance and reduce recovery time. Infrared heat will help to reduce muscle soreness, improve circulation and reduce inflammation, and increase the body's ability to use oxygen more efficiently.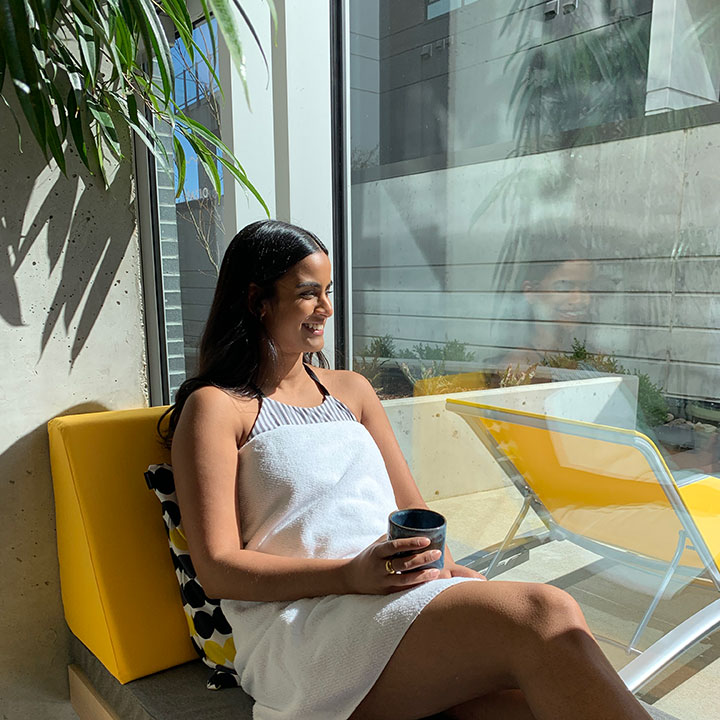 Plan to relax
Located in the massage wing, Birch Suite guests have access to the indoor lounge and patio relaxation areas as well. Get more out of your visit when you pair your Birch Suite experience with a Massage treatment or Nordic Circuit add on, simply select COMBO in the services menu when booking.
Cedar Suite
If you love traditional sauna, welcome to the sauna and cold plunge combo of your dreams. 1-4 guests, 2 hour booking.
1 – 2 Guests  $279 | 3 – 4 Guests  $299
* A 15% gratuity will be added to this service before tax.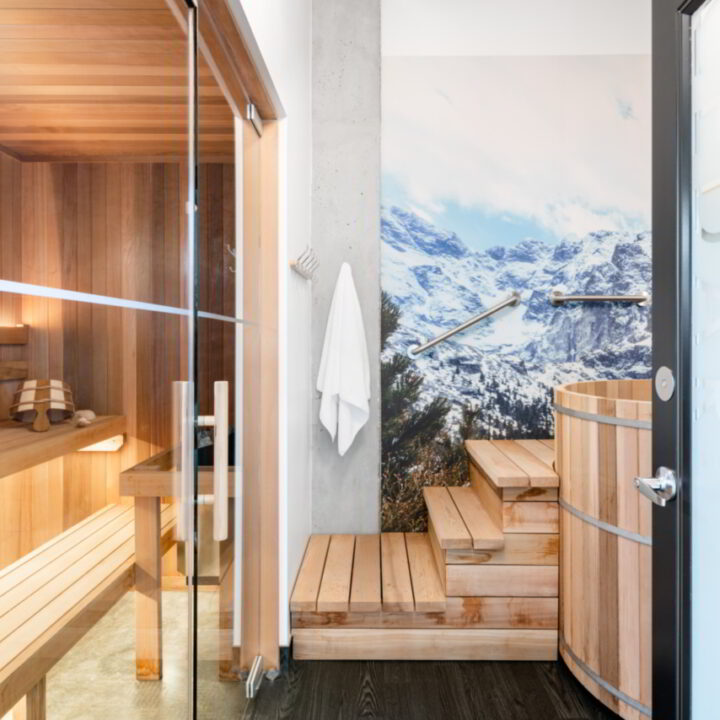 A private alpine oasis
Enjoy complete privacy, go nude if you like! Featuring a large, four-person, two-bench cedar sauna, with a separate soaking tub right beside. You can move from hot to cold as often as you like, then relax on the nearby patio. Bathing suits are optional in the suite but required in all other areas of the spa.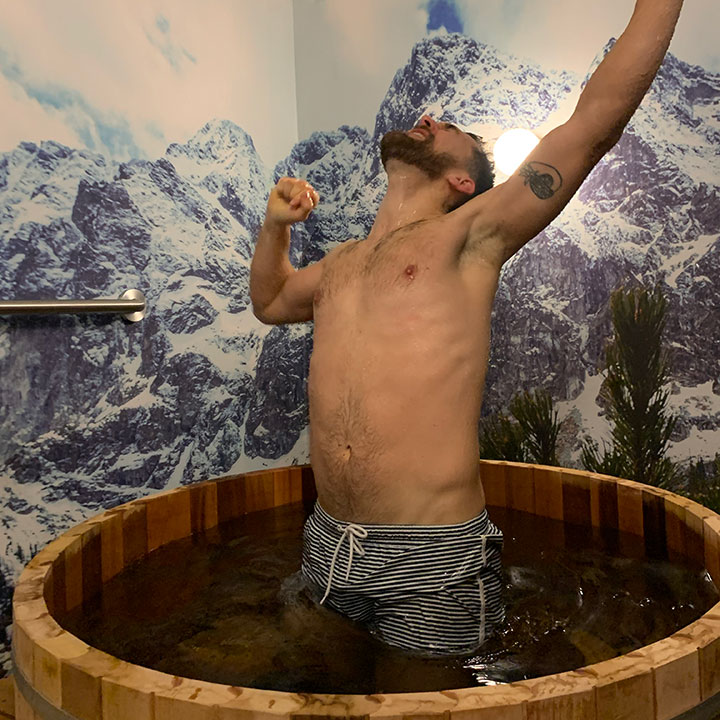 Cold plunge tub
Making this experience truly unique, your private suite includes its own cedar soaking tub, filled with cool 9˚C water. Cold plunge and hot/cold contrast therapy offer many health benefits, such as increased circulation, strengthened immune system, reduced inflammation, and better sleep. Learn more in this article How to Cold Plunge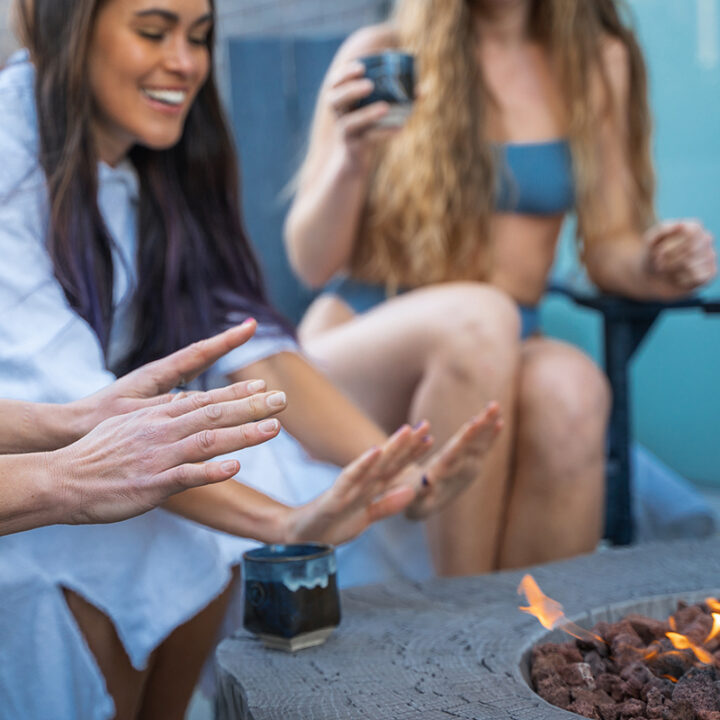 Private patio and lounge area
Enjoy a period of rest between hot/cold cycles, on the outdoor patio and indoor lounging areas. Stay hydrated with water or tea, read a book, or visit with friends around the fire table.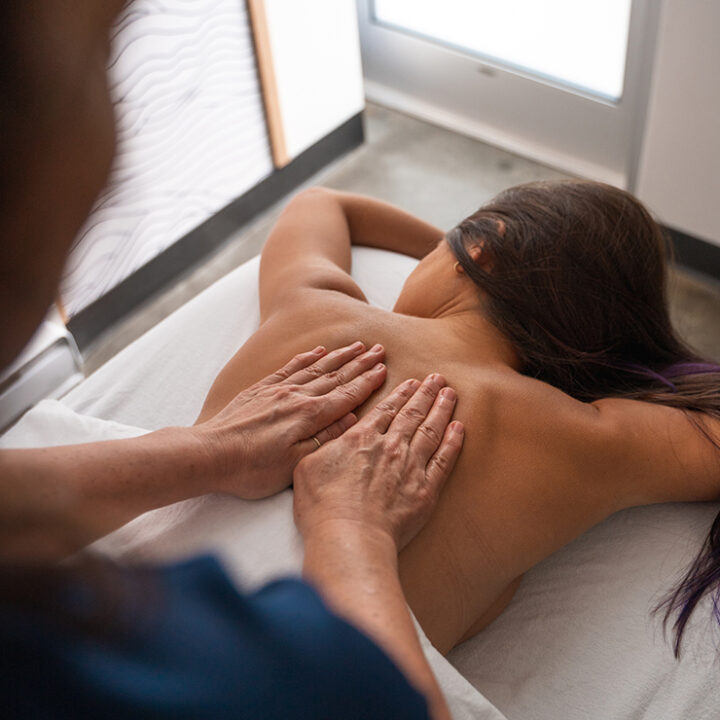 The perfect date combo
The 2 hour booking can be a peaceful solitude or quality time among friends. For the ultimate experience, (and unique date idea!) reserve a private sauna suite followed by massage treatments. Choose from Swedish or Therapeutic Massage. The sauna suite will warm your body and relax your muscles, enhancing the benefits of your massage. Afterwards you can relax on the patio, or meet in the Après Café for a cold kombucha, "Cold Plunge Pilsner" or prosecco on tap.