The Circuit
Leisurely move through our Nordic circuit on your own time, at your own pace. Try out the Finnish sauna, steam room, cold plunge pool, salt lounge, outdoor patios, rinse station, Nordic bucket shower, and lounge. Alternate between hot and cold, then relax and repeat the circuit again.
Private Suites
If you're craving a quieter sauna escape, book one of our amazing sauna suites. These private suites offer a chance to relax and sauna by yourself, as a couple, or with up to 4 friends.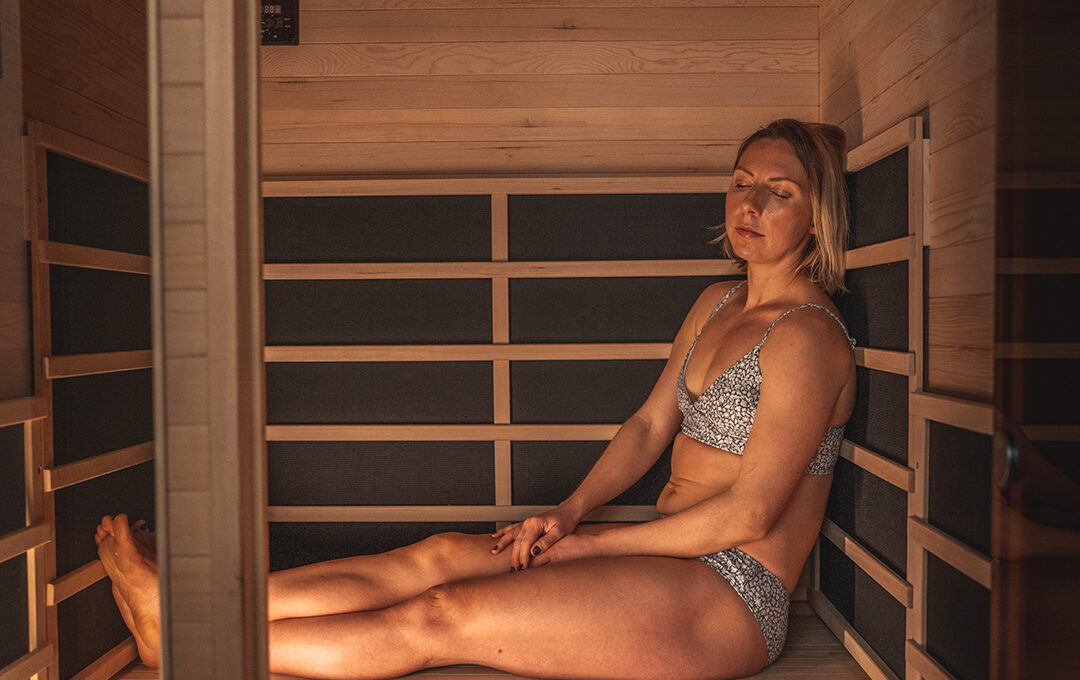 Get your glow on in a private infrared sauna. Our Birch Suite has its own infrared heat sauna plus a shower for a relaxed rinse-off and an unhurried experience. Infrared offers a less intense heat and is known for eliminating toxins, improving circulation, and aiding in weight loss. Bookable for 1- 2 people. 1 hour booking.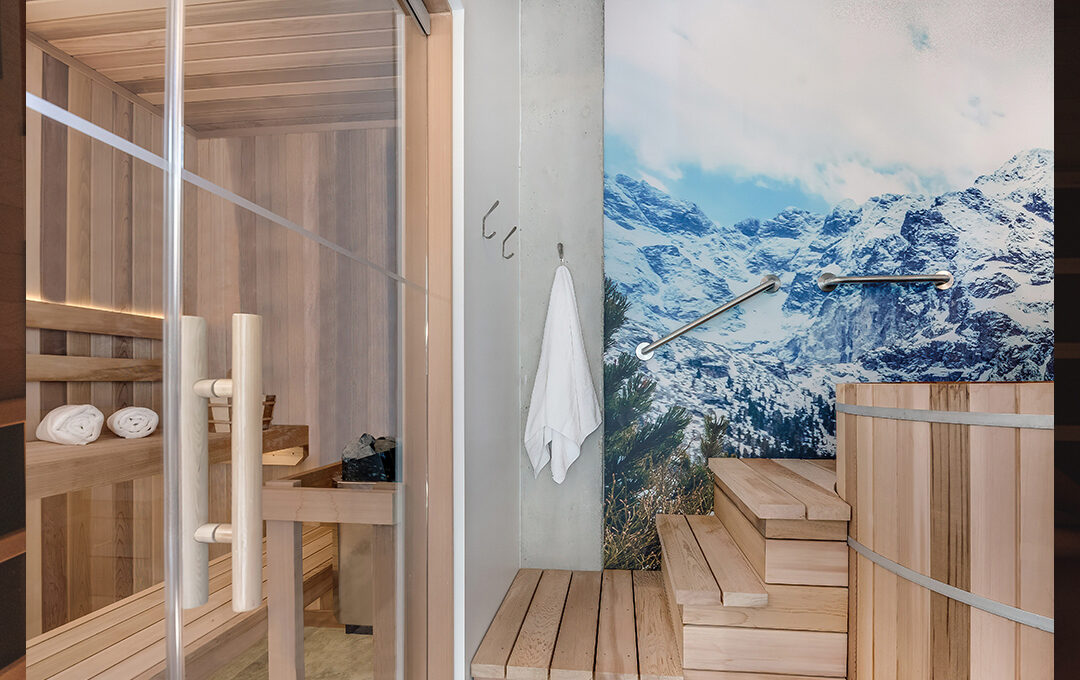 A private alpine oasis. If you love traditional sauna, welcome to the sauna and cold plunge combo of your dreams. Our Cedar Suite features a large, four-person, two-bench sauna, with a separate cedar soaking tub right beside. Move from hot to cold as often as you like, then relax on the nearby patio. Bookable for 1-4 people. 2 hour booking.
Massage
Massage helps your body recover after a strenuous day—whether you've been paddling the ocean, hiking the hills, or hunched over your computer. We follow a recovery-focused philosophy: our Registered Massage Therapists and Spa Practitioners are professionally trained to get your body feeling great.
Add on a visit to the Nordic circuit before your massage when booking for the ultimate Ritual experience (add-on one hour for $35).
Sport Massage
60 min/90min | $140/$180 | Provided by RMT
Designed for (and by) athletes looking to speed up recovery, our Sport massage is ideal for treating specific muscle areas. Our therapists deliver a customized session based on what your body needs. An introductory assessment with a skilled Registered Massage Therapist will determine the best type of treatment plan for you. This consultation-based experience addresses areas of concern so you can be sure you're getting exactly what you need from the treatment.
Relaxation Massage
60 min/90min | $140/$180
Relaxing strokes release muscular tension, reset the nervous system and provide an energy reboot. Sink into stillness while our Spa Practitioners combine elements of firm pressure work, myofascial release, and acupressure. Your choice of aromatherapy oils complements the full experience.
Alpine Dry Brush Experience
60 min | $150
Our Dry Brush massage is designed to reflect the brisk scrubs offered in the hammams of Turkey or the baths of Hungary. Our dry brush exfoliation offers a full body scrub with a natural fibre brush that is yours to keep. For amazing skin, this invigorating circulation boost is followed by a moisturizing application to keep your skin glowing and soft. We suggest experiencing this dry brush treatment after your sauna circuit visit.
Sip + Savour
Visit our Après-Café after your Circuit for a cold beverage and snack. Refresh with a Scandinavian-styled snack and a cold juice, or try our own "Cold Plunge Pilsner" on tap (brewed locally by DRIFTWOOD). There is also tea and macarons, local Kombucha, and Italian prosecco on tap! Weekends are are extra special with muffins delivered fresh (by bike) from The Bikery. Kippis! (That's cheers in Finnish).
Take a Tour of Ritual Nordic Spa…
Create a New Ritual
Looking for a private venue booking for small groups, celebrations or larger corporate gatherings? RITUAL is perfect for team building or a social event. Corporate wellness retreats, birthday parties, bookclubs or family reunions — we make it special!